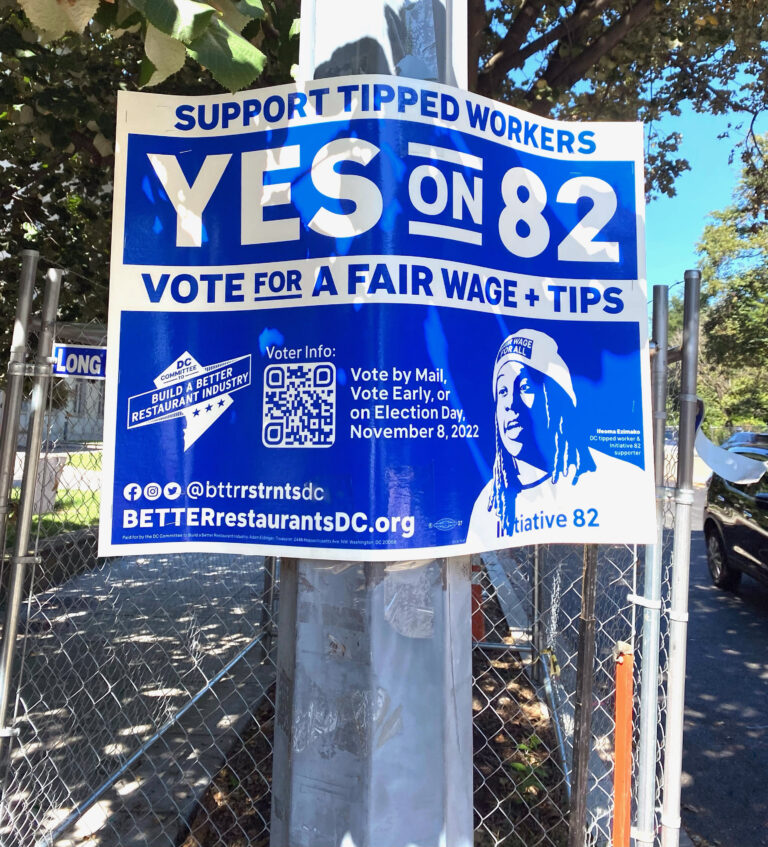 It's time to put up Initiative 82 posters around DC!
We are hosting a series of Poster Parties where you can come by the campaign office, meet other volunteers, pick up posters, and hang them around your neighborhood!
Our 1st Poster Party is scheduled for Thursday, September 14 from 5pm to 7pm
Our 2nd Poster Party is scheduled for Monday, September 19 from 6pm to 8pm
Our 3rd Poster Party is scheduled for Saturday, September 24 from 1pm to 4pm
We are meeting at the campaign HQ (2448 Massachusetts Ave. NW) and then fanning out to all 8 wards to put up the campaign posters. Parking on Massachusetts Ave. is a bit difficult right now due to construction, so we suggest parking on 25th or California and walking over. Please bring your own stapler and clear packing tape! Questions? Give us a call at 202-733-4640.
Help spread the word by inviting your friends on Facebook!
---
Please fill out the form so we know you will be joining us: