After the passage of Initiative 77 in 2018 and the subsequent repeal by the DC Council, many tipped workers in DC felt slighted. They wanted a full minimum wage with tips on top.
The restaurant closures during the pandemic made the need for a full minimum wage all the more important. Tipped workers unemployment benefits were tied to the sub-minimum wage, which often included unclaimed cash tips, which provided tipped workers less income while they looked for a new job. Had the DC Council not overturned Initiative 77, thousands of tipped workers in DC would have had an easier time making ends meet during the pandemic.
This ballot initiative aims to slowly eliminate the sub-minimum wage (currently $5.05 an hour) by increasing the sub-minimum wage every year until it hits the prevailing minimum wage by 2027. At that point there will be one minimum wage in DC for all workers. Tipped workers will receive at least $15.20 an hour plus tips on top.
---
About the Proposer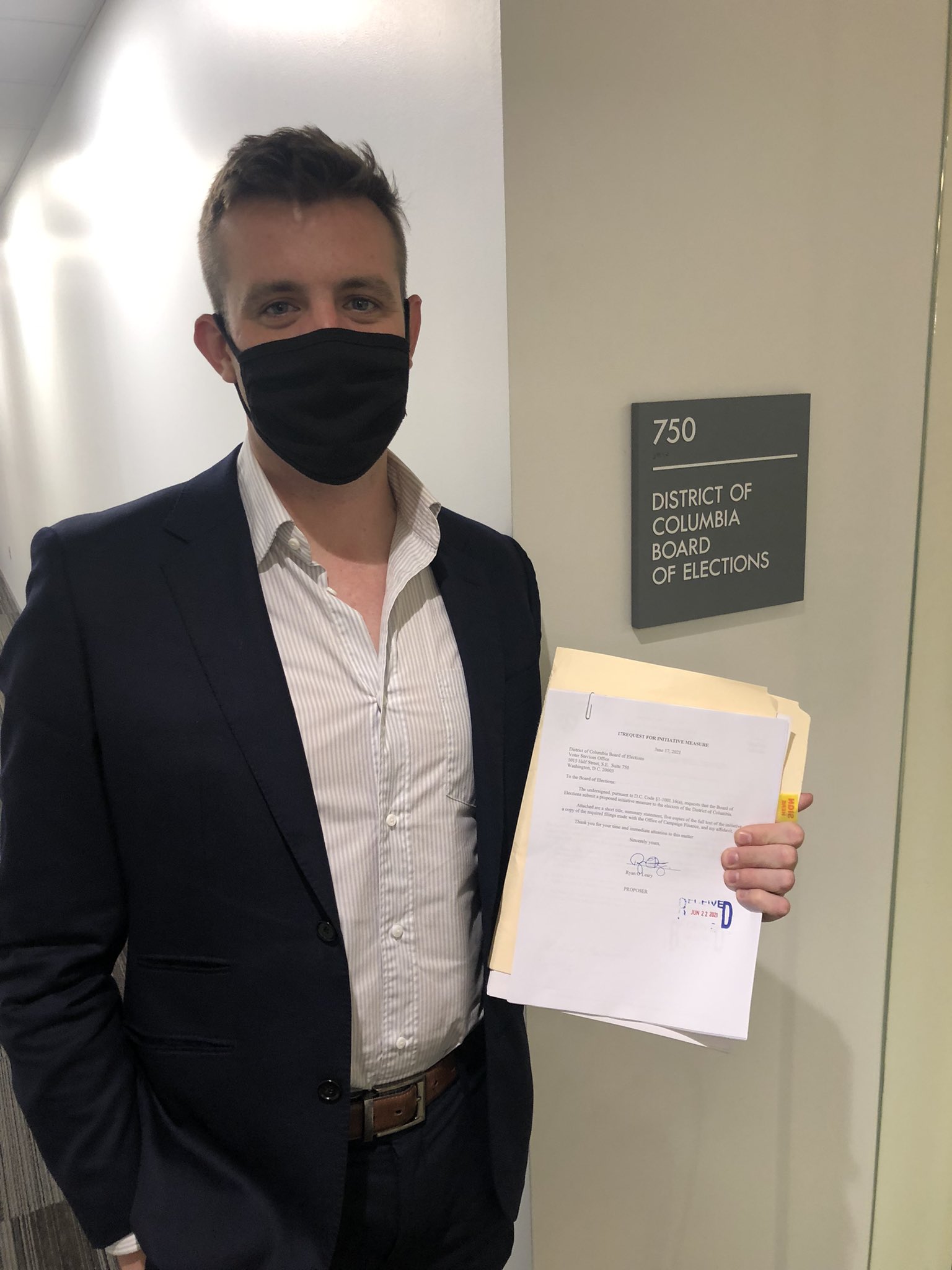 Ryan O'Leary has been a resident of DC for 10 years and has worked for years in the restaurant industry as a server.
He's worked as a server for years, most recently for one of the most successful and highest-grossing restaurant groups in the country. For a long time, he viewed the harassment, discrimination, and instability as simply part of the job. The few times he did push management to respond to sexist and racist behavior he witnessed – both by the customers and the staff – he was threatened financially and in one case, fired on the spot. He put up with it all in the name of securing his livelihood – his tips.
After being laid off in the wake of the pandemic, he realized he could no longer shrug off the disrespect he experienced and witnessed while working for tips. He was forced to confront how precarious our positions in the service economy truly were, how disposable we are considered to be, and how unjustly we were treated by an industry with a criminally low unionization rate, rampant wage theft, and of course, the indignity of being paid a subminimum wage.
And the more he learned about the subminimum wage, the more driven he became to change it. After July 1st, the subminimum wage for tipped workers is $5.05, only a third of the full $15.20 minimum wage. As a result, tipped workers in DC are over three times as likely to live in poverty and more than twice as likely to rely on Medicaid compared to the rest of the local workforce.
He realized it doesn't have to be this way. We can be paid a living wage, get our tips on top, and allow restaurant owners to succeed. It's already the case in states like California, Montana, and Minnesota, where all workers, regardless of being tipped, are paid the full, fair minimum wage. People are still tipping at restaurants in LA and San Francisco even though their waiter is paid $15/hour.
He saw it firsthand in New York, where he visited a restaurant that pays all their workers, front and back of house, $30/hour, while their most expensive menu item was a mere $21. It is possible. It is happening and DC can do it too.
As our nation's capital, we are in the unique position to prove to workers around the country what is possible and to push the federal government to give workers what they deserve: a full minimum wage, with tips on top.