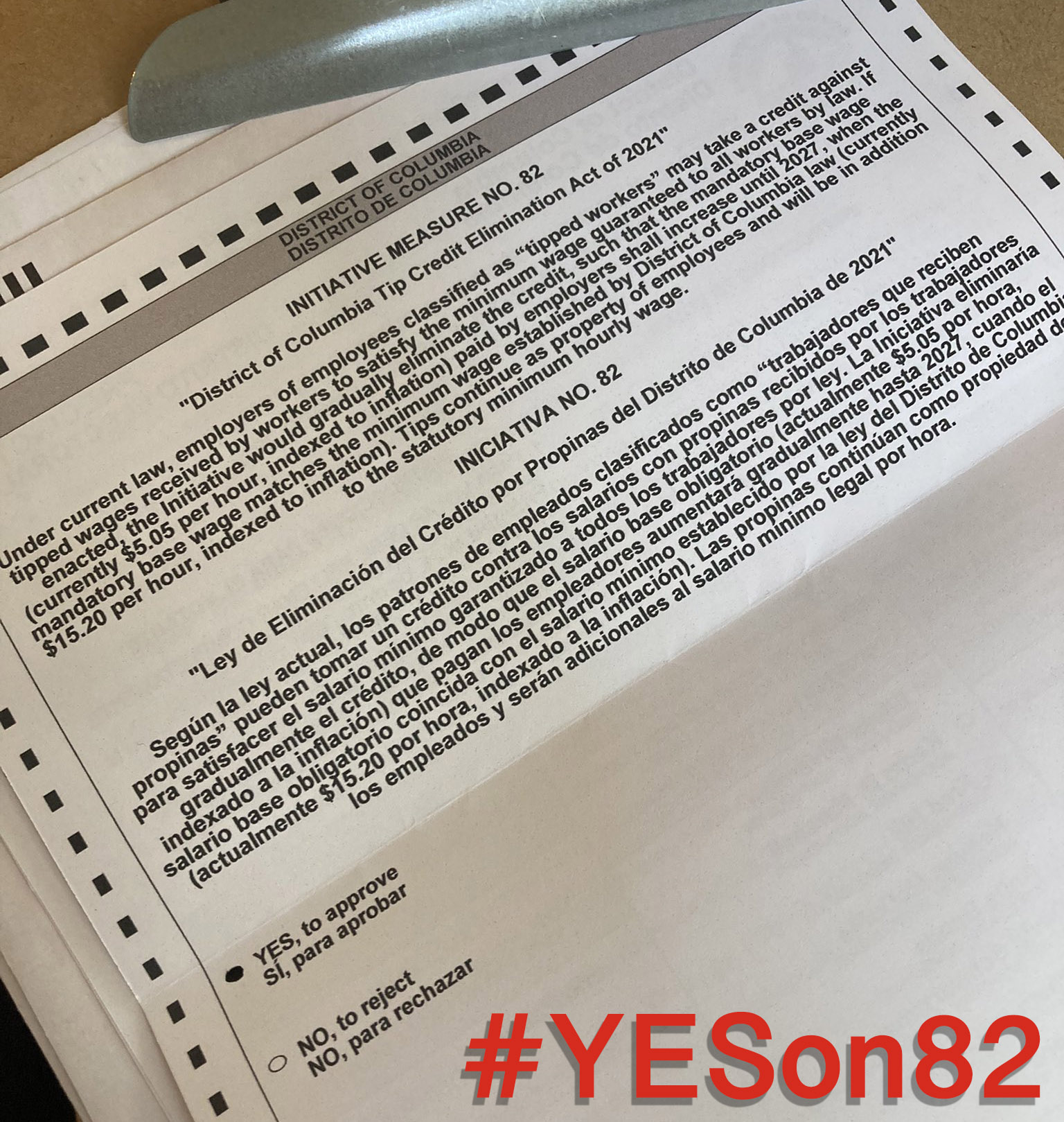 With ballots being mailed to every DC voter, there is no excuse for not being able to cast a ballot this election cycle. Be sure to FLIP YOUR BALLOT OVER and vote YES on Initiative 82 (see above).
Mail-in ballots MUST be postmarked by November 8, 2022 in order for it to be counted. Double check your nearby mailbox pick up time because if you leave it after pick up, it won't be postmarked until the next day and your vote won't count.
DC has more ballot drop boxes than some states! You may drop your completed mail-in-ballot in ANY Ballot Drop Box at ANY time beginning Friday, October 14 until 8:00 pm on Election Day, Tuesday, November 8, 2022. Remember to sign the outside of the envelope to ensure your vote will be counted.
If you choose to vote in person, you may cast your ballots AT ANY VOTE CENTER regardless of your residential address. Early Vote Centers are open October 31st to November 6th from 8:30am to 7:00pm. Election Day Vote Centers will be open Tuesday, November 8, 2022 (Election Day), from 7:00 am to 8:00 pm.
Have questions? Give the DC Committee to Build a Better Restaurant Industry a call: 202-733-4640!